IBEW 1205 Updates and Information
We regretfully inform you of Bennie Brabham's passing on Tuesday, October 31st, 2023. He was a member of the Electrician's Death Benefit Fund and has been assigned #143. Members utilizing the recurring payment option will be charged on November 20th. Here is the link for the obituary posted below: https://www.woodlawnfuneral.org/obituary/Bennie-Brabham
---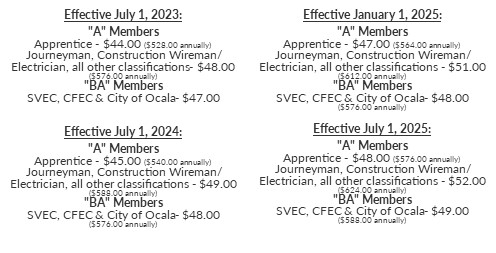 ---
Electric Vehicle Charging Systems (EVCS-17), based on the 2017 NEC.-2nd Ed. Course
This course serves as an instructional primer for the Electric Vehicle Infrastructure Training Program (EVITP) Certification Exam. This course WILL help you prepare for the EVITP Certification Exam! This is a self-paced course. The course provides an introduction of charging products and associated equipment on the market today. Electrical Workers completing this training go to work with the ability to implement best practices in areas such as charging station equipment, infrastructure site assessment, load calculation, installation, commissioning, and troubleshooting.
To complete the course you must have the prerequisite knowledge in how to read and navigate the National Electrical Code and understand how to complete residential and commercial load and voltage drop calculations. There will be lessons presented to help refresh your memory on the process; however, this is not a Code or load calculations course. Note: An additional Code course or additional time with an instructor may be required to successfully complete the EVITP certification exam if your knowledge and skills at performing load and voltage drop calculations needs refreshing.
There is a quiz associated with each lesson. To successfully complete the course, you must score a minimum of 75% on each lesson before being allowed to take the certification exam. The quizzes are not available until you have completed the lesson in its entirety. Once all lessons have met the minimum score requirement, you will be given a "successful course completion" certificate/document (PDF format), and you may then sit for the EVITP Exam.
The minimum score of 75% is required to pass the certification test. Upon successful completion of the exam, the exam proctor will send the following information to EVITP:
First and last name of student
Classification (JW)
Email address
Phone number
Test score (or pass/fall)
JATC name/local union number
Currently, this certification is valid for 3 years.
You must be current member of Local 1205 and classified as a JW.
You will need a 2017 National Electrical Code Book
There will be 2 in-person class dates available if you should choose to attend:
April 15, 2023 8:00am – 12:15pm (15 minute break)
April 22, 2023 8:00am – 12:15pm (15 minute break)
The final exam will be held on May 13, 2023 (subject to change)
Cost: $82.00 *no additional exam fees are required*
To get signed up for the class, please call 352-376-8375 or you may come in-person to the JATC, 2420 NE 17th Terrace, Gainesville, FL 32609
---
DATES TO REMEMBER:
RECURRING MEETING DATES
1205 Union Meeting: 7PM EST first Friday of each month at the Hall
Executive Board Meeting: 4PM EST first Friday of each month at the Hall
Examining Board Meeting: 9AM EST first Friday of each month at the Hall
RENEW Committee Meeting: 7PM EST third Friday of each month at the Hall
Meeting dates and times may be changed in accordance with IBEW Local Union 1205's Bylaws:
Article II, Meetings
Sec. 1. Regular meetings shall be held once a month at the time and date as decided by the Local Union. The International Office shall be advised of the time, date, and location of regular Local Union meetings and also of any future changes. The membership shall be notified of any change in regular meeting dates.
Sec. 2. Only the Business Manager or the Executive Board may call special meetings. The members shall be notified in writing (by mail, leaflets, in the Union newspaper, or on accessible bulletin boards) of any special meeting. No business shall be transacted at any special meeting except that for which it has been called.
---
ELECTION RESULTS: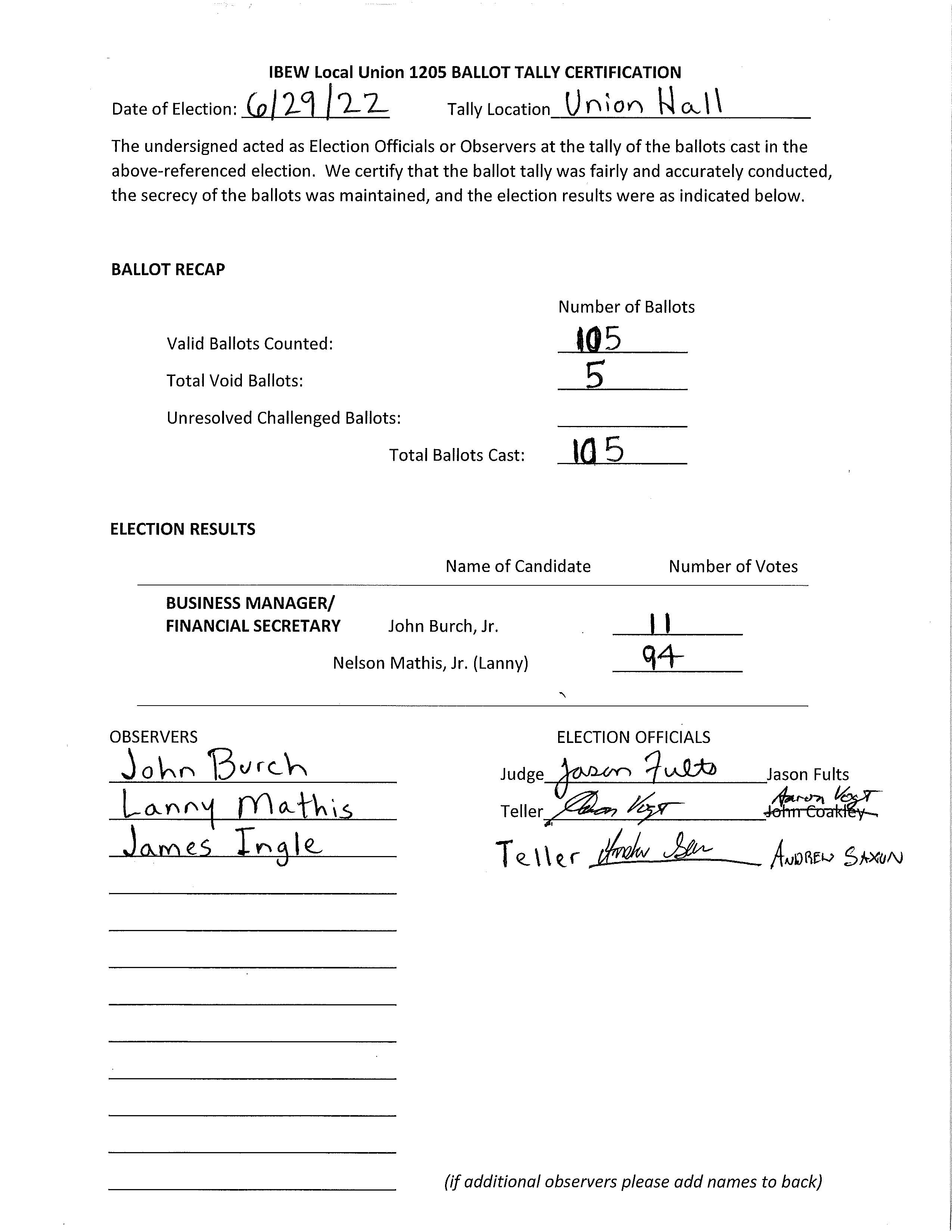 ---
40th IBEW CONVENTION INFORMATION: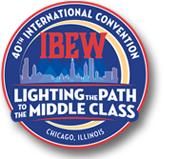 Click here for information regarding the 40th IBEW Convention held in May of 2022