Dispatch
Job Calls
Unless listed as OPEN UNTIL FILLED, all bids should be received by phone directly to the hall, 352-376-7701, between 8:30 and 10:00AM EST on the call in date listed.
Steel Toed Shoes Always Required
---
Local 1205 has no job calls at this time.



District Employment Alert List
This report is for manpower requests from Local Unions in the Fifth District.
On occasions, Locals other than Fifth District Local Unions may be listed.
ALWAYS contact the Local Union for verification and details.
---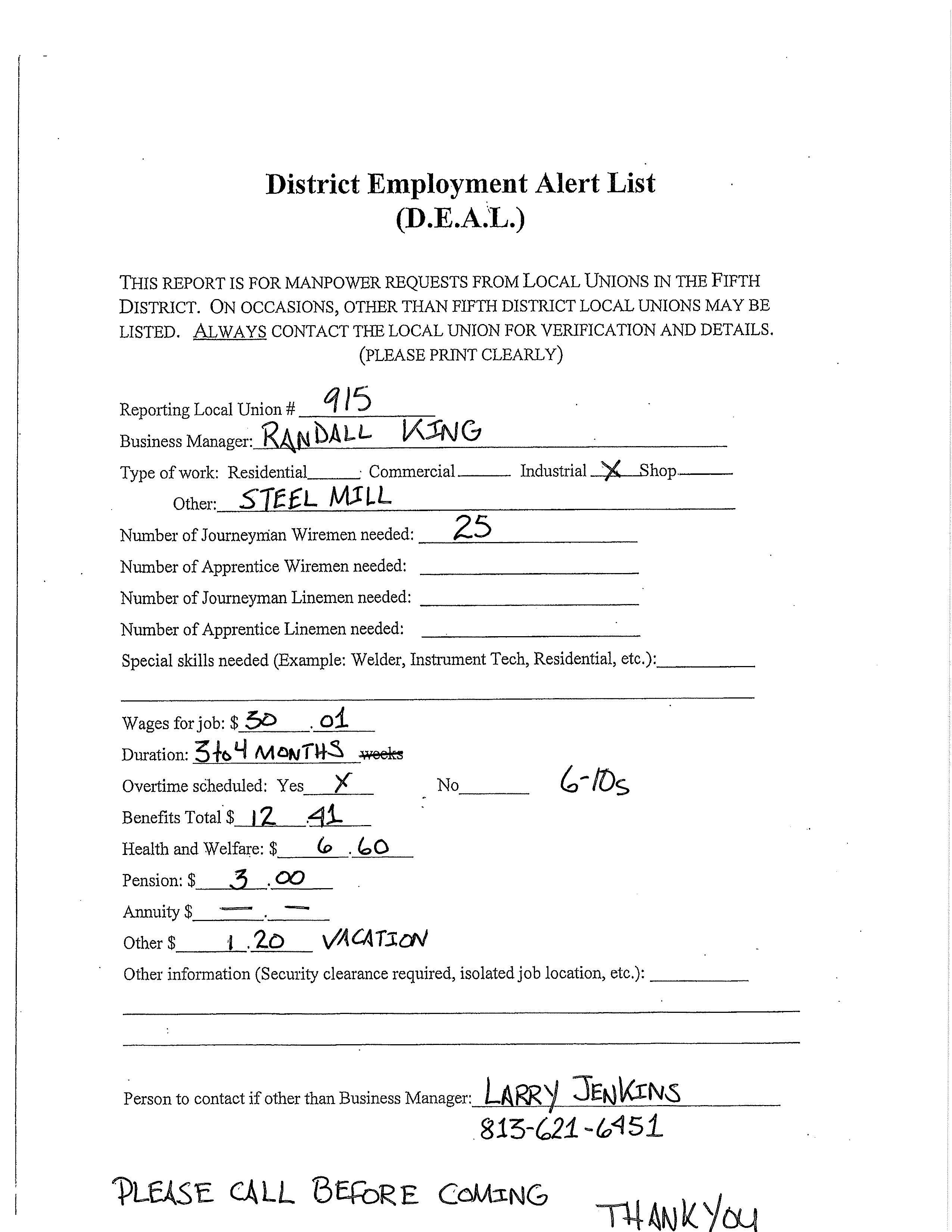 Page Last Updated: May 27, 2020 (07:42:00)