Regular Monthly Union Meetings to resume July 10th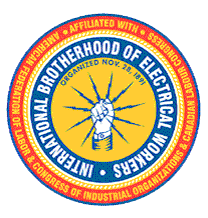 IBEW Local 1205
We are looking forward to resuming the Regular Union Meetings in July. As a reminder, the Independence Day holiday will be observed on Friday, July 3rd, and the hall will be closed. The meeting will be held on the following Friday, July 10th.
As per Alachua County regulations and in following the CDC COVID-19 guidelines, any member attending the meeting or entering the Union Hall is required to wear a face covering and practice social distancing. Alachua County may issue civil citations individuals who enter an establishment without a mask.
All members are encouraged to continue conduct business without coming into the Union Hall whenever possible.
Dues payments should be made over the phone, 352-376-7701, by mailing a check, or by utilizing recurring payment. The recurring payment option may be elected by completing this form and returning it to the hall.
Just a friendly reminder, Book re-signs will begin on July 10th and be accepted through July 16th. The online book sign form is the best method for re-sign.
A Labor Day Picnic is tentatively scheduled for the Saturday before Labor Day, September 5th at the Union Hall. Plans are for a cookout and presentation of Retirees Service Pins. Details will be sent out at a later date.
Members are encouraged to register on our website. To receive text messages make sure to select your current cell phone provider when registering. None of your information will be shared outside Local 1205.
Click here to register.