City of Ocala
IBEW / City of Ocala
2nd Collective Bargaining Contract was ratified as of 4:53PM on Tuesday March 15th, 2016
Thank you to all of our members.
Please review the agreement.
Ocala-IBEW1205_CBA_10-1-2015_to_9-30-2018.pdf
03-27-2018
Here is an image of the most recent email sent to employees signed up on our mailing list. Please create a member account on this page if you are interested in receiving these updates directly to your email address.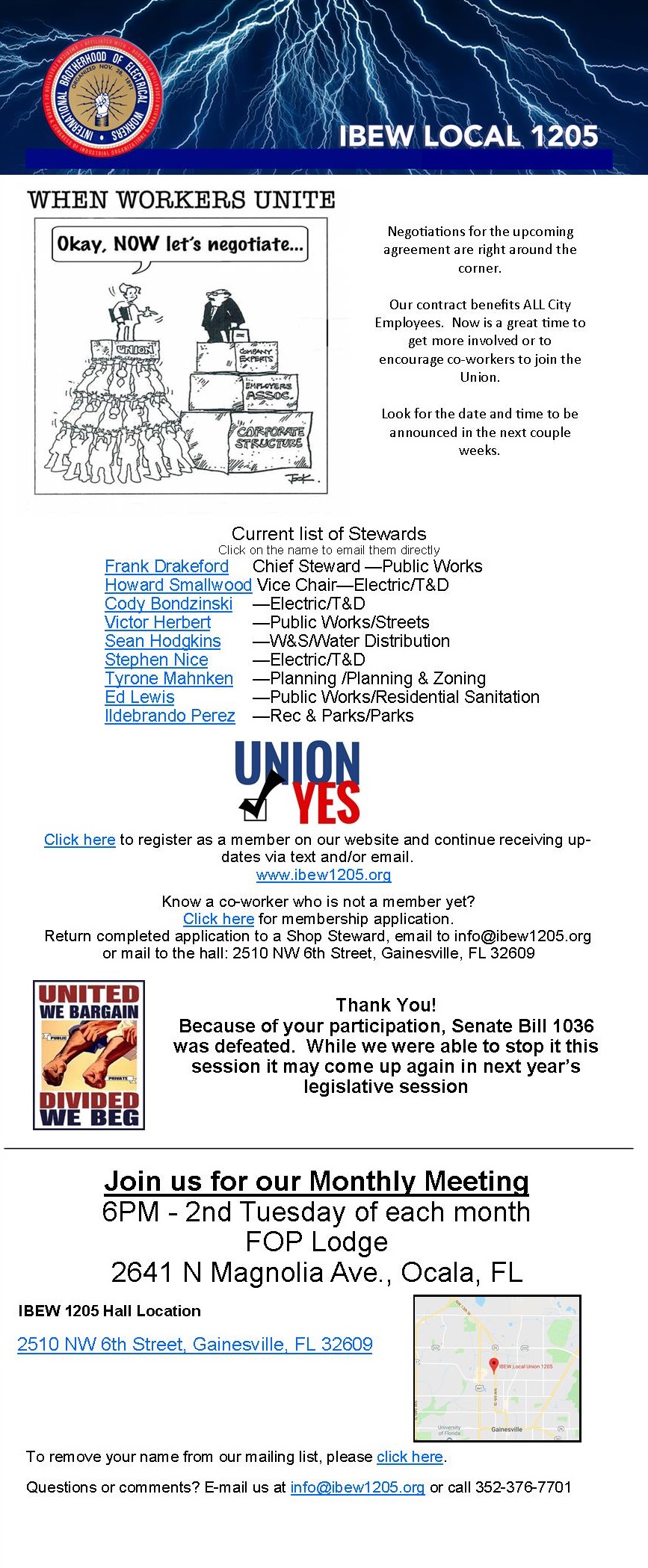 Ocala Membership Application
Interested in joining?
Please complete and return this paperwork to a shop steward, email to heatherb@ibew1205.org, or mail to the hall: 2510 NW 6th Street, Gainesville, FL 32609
Page Last Updated: Mar 27, 2018 (07:42:00)